The title of this here blog is a tribute to my German neighbour. Anytime I leave the house of foot and he sees me I get "Where is your biiiiiiiiiiiiiiiiiiiiike? Why don't you biiiiiiiiiiiiiiiiiiiike?". So here's to him.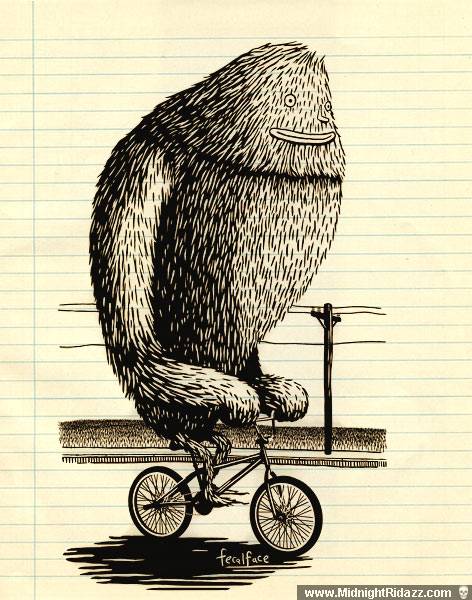 I think it would be neat to be in a bike gang. Just riding up and down the streets so badass on the most d.i.y. vehicle since the foot. There is a chance I'll go on a bike trip with some friends this summer. It would be fun, adventurous, relatively inexpensive. We'll see.
I found that image on
ffffound!
(a really cool image blog) but originally it was from
Fecal Face
which really covers everything awesome ever. It's quite extensive and time consuming. You can really loose track of time looking at all the features. Check it out. I'll be posting relevant content I find neat from there a lot I think.